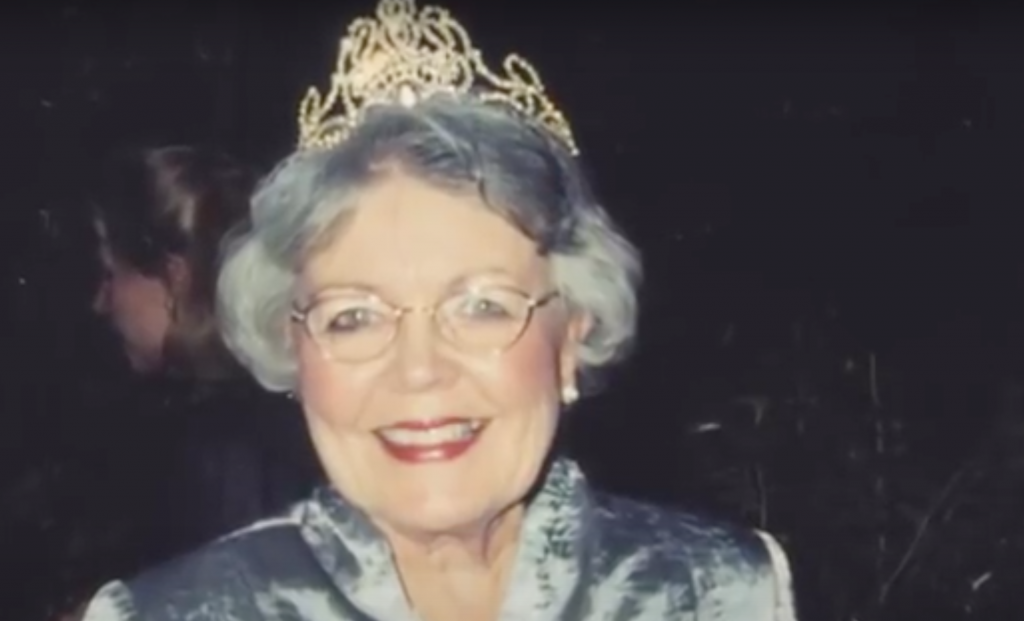 My mother died on a Wednesday, October 21, 2009 at 10:30 in the morning in Indianola, Mississippi, a small town about 22 miles from Greenville, our hometown.
She went on to a new life with the Lord while my sister Libby and I stood at her bedside. It was a sacred moment of watching a life well-lived end on this earth, then head to golden shores. I suspect it was the Lord that led me to write this poem some 10 years later, as I can't seem to get the scene out of my mind.
I pray that this recounting of my Mother's passing from this life to the next will give comfort to any who have had parents, friends or others move on to heavenly realms.
Swept Away to Worlds Unknown
---
Standing near my older sis
Sadness mixed with solemn bliss
So faintly lift her chest and eyes
As she moved toward her prize
---

Skin's smooth touch no more to be
No silky hair in waves of three
Still as night, her shortened breath
Nearing what we knew was death
---

A noble, hearty life was led
All the way up to that bed
Her laughter, smiles and joy so clear
A gift for all both far and near
---

Yet there she was at half past ten
Trapped inside her aging skin
I knew her life was winding down
And then I whispered though a frown
---

"Oh, mother if you want to go today
We'll be right here, we'll be ok,
You can leave and fly to Dad
We'll all smile bright, we won't be sad"
---

But sad for days we truly were
That her bright smile was now a blur
But mind's great lasting memory
God left clear for us to see
---

In my mind to feel each day
Echos of her lively way
A life well lived and shared about
A life of joy there is no doubt
---
Oh, Mother if you knew today
Sweet words your heirs so often say
About the love and warmth you gave
That touch us now beyond the grave!
---
WGS 12/26/20