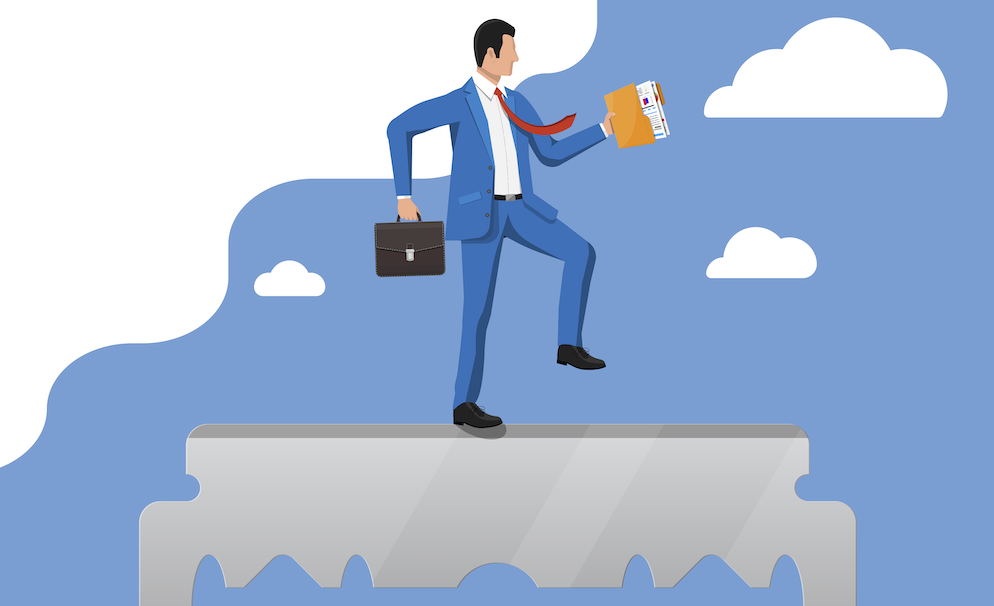 ---
For many years I trusted God but resisted His pull for my whole heart.   I would (and still can) so easily turn from God to pursue my own way.  It was as though some days I was living life on a razors' edge – a non-committal place, yet a place of tremendous peril.
In this poem I try to convey the two sides –  the pain and darkness of turning away and the light and joy of being fully surrendered to the most loving being in the universe.
I pray that you and I continue to surrender more and more of our hearts until "it is no longer I who live, but Christ in me".  
m
---
The Staple I Have Craved
Evil's mark lay on His side
For all the world to see
Yet even then I turned away
And sought my path, not Thee.
"My way" is wise and so it tries
to fill the space within
Yet when I ponder all my heights
My heart lies dark as starless nights.
"Oh help me give myself to Thee!"
Just beyond my stormy days
Your loving touch must surely be
t
he staple I so long have craved.
Now my soul basks in your Word
My spirit knows it's true
It lights my heart and lifts my way
Tis better than my wisdom's toil
Now joy-filled are my days.
---
I have been crucified with Christ and I no longer live, but Christ lives in me. The life I now live in the body, I live by faith in the Son of God, who loved me and gave himself for me.
Galatians 2:20
To the angel of the church in Laodicea write: These are the words of the Amen, the faithful and true witness, the ruler of God's creation. I know your deeds, that you are neither cold nor hot. I wish you were either one or the other! So, because you are lukewarm—neither hot nor cold—I am about to spit you out of my mouth.
Revelation 3:14-16 (NIV)