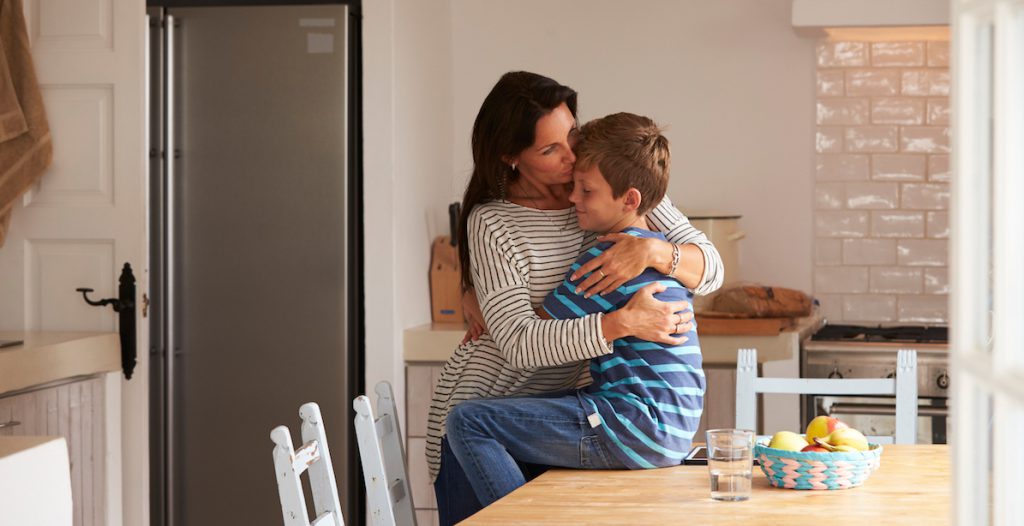 As a parent, you love your child or children in a way that is nearly impossible to explain. Even the love we have for family pets is hard to fathom and put into words. There's a feeling we simply can't explain fully…it's a deep abiding connection to a person or beloved animal combined with our intense care and love for them.
What do you feel for your child, friend or family pet as you read these phrases?   
---
I love you deeply and dearly and can hardly put into words the extent of my love for you
You can never do anything that would disconnect my love for you
I never want to do anything to harm you
I only want the best for you, for your life
I want you to succeed
I think about you fondly
You are beautiful to me
When you stumble, I'll be there to help if you want it
When you were little I used to sit on your bed while you were sleeping, watch you lovingly and stroke your hair
When you walk into a room my heart leaps in my eyes glisten
I pray for you all the time
I like just being with you – we don't even have to "do" anything
I love it when you sit in my lap. I'm your Mom or Dad even when you're older!
Yes, even as an adult I love to give you a warm hug, a gentle pat you on the head and tell you how much I love you
I also enjoy a long embrace knowing sometimes I may not see you for a while
There's no way I can explain the depth and breadth of my love for you however, moments of watching you and listening to you and sitting next to you begin to tell the story to my heart.
---
Ah….finished….I hope that felt good….now…
Go back to the top and read the entire series of statements again as though God, your Father, were saying these things directly to you. Let yourself relish in how your heavenly Father, who made you, feels about you.  Try to imagine His heart toward you as you read. 
---
Prayer
I pray you more and more fully receive the powerful and personal love God has toward you.  You are truly precious in His sight.   Go to Him and abide with your Father in all your days and in all your ways.  Let's all find time in this season to bask in His love for us. In Jesus name, Amen