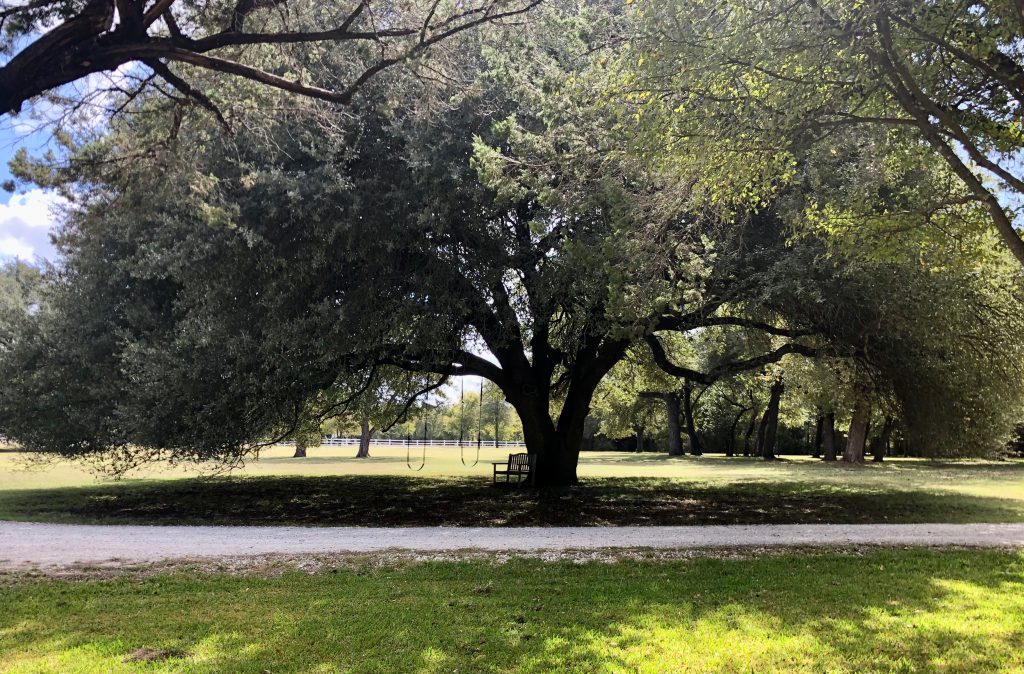 "Carry each other's burdens, and in this way, you will fulfill the law of Christ." Galatians 6:2
My daughter and I went to Texas recently to visit my sweet sister who is valiantly and gracefully dealing with cancer. Because her immune system is weak, the doctor suggested she and her husband move to a more secluded place away from the college campus of Baylor. So, they are now living with dear, sweet, loving friends they have known since the mid-1980s.
On our trip, we stayed at their friend's home about 25 miles outside Waco. It's a uniquely quiet, restful and peaceful place. For four days my daughter and I watched these friends love on my sister and her husband….make breakfast, clean dishes, engage in conversation, laugh, cry, encourage, support, hug, ask questions, listen, share doubts and fears and lean on the Lord Christ together. It was truly a special picture of love and care from one family to another.
On our last day, my daughter and sister and I walked the property and then sat under a huge Texas live oak tree (see pic). It was a retreat from the hot October sun and the slight breeze felt cool in the shade. We even temporarily shed our adulthood and enjoyed the tree swing like eight year olds.
The enjoyment in the shade and the swing reminded me of the shade of friendship and love we can give each other as friends and uniquely as children of God. The shade of love and care we can provide is profound and life-giving. I pray that the Lord will bless you with friends like these and that you can "be" a friend that brings shade to others in uncertain times.
With this story as the backdrop, God led me to write this poem.
THE SHADE OF LOVE

Grand, majestic live oak trees
Shade that makes cool Texas breeze
Strong and firm, all green about
Like friends for life, there is no drought
---

These friends they rise and bring the shade
These friends their love is not delayed
Strong and firm just like the tree
Their love is deep and always free
---

To friends in want who need a rest
Their shade is love, so hearts are blessed
To have close friends who stay beside
Who give of life and even cry
---

Who give of self and everything
Who bring you joy, like live oak swings
Their friendship comes and bears the gray
Their open hands help make a way
---

To greater life and moments still
Where laughter falls upon the hill
And souls and hearts are ever loved
It's here we know we're God's beloved
---
"My command is this: Love each other as I have loved you. Greater love has no one than this: to lay down one's life for one's friends." John 15: 12-13